Let's understand which data protection laws your organisation need to adhere with.
What is Regulatory Assessment ?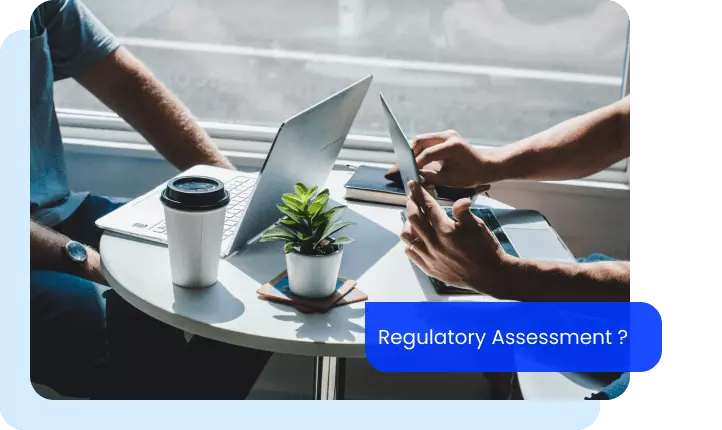 Assessing applicable data protection laws is crucial for every organisation operating nationwide or internationally.
Companies need to comply with the jurisdictional laws of the country where they are present or where they are providing services to the customers or businesses present in those jurisdictions or there are contractual requirements to comply with any standards or laws. Moreover, companies cannot comply with the laws of each country as it will cost the company a myriad amount of money. Therefore it is necessary to identify the applicable data protection laws. Additionally, there are sector specific laws too which can create a lot of struggle for companies to understand which laws they need to adhere to. To strike a balance between compliance and over-compliance we assess the regulatory requirements for our customers based on the jurisdictions and sector (healthcare or finance).
We will analyse various laws and regulations you need to adhere to.
Regulatory compliances remain different for different organisations depending upon the nature and scale of personal data collected and the jurisdictions where the company is providing services. On the basis of regulatory assessment, we figure out the regulatory requirements, compare different regulatory requirements and in assist you implementing them in your organisation.
Regulatory assessment helps organisations to figure out all the regulatory requirements at once.
Although privacy compliance is a constant process, this exercise allows organisations to understand the scope of privacy requirements and ultimately assist them to inculcate data protection and privacy practices in the processes of the organisation. With this, the organisation can demonstrate privacy by design and default.
Stay updated with data privacy regulatory requirements with us.
At Tsaaro, we keep a close eye on evolving landscape of Data Protection and Privacy laws across the globe. We use this up to date information about the data protection laws in assessing the regulatory requirements for our customers. Since, Tsaaro is also involved information security, we also take care of best technical and administrative practices for the implementation of data protection regulatory requirements in a cost effective manner.