Regulatory Process Implementation
Adopt privacy-by-design in the business processes
Regulatory Process Implementation Overview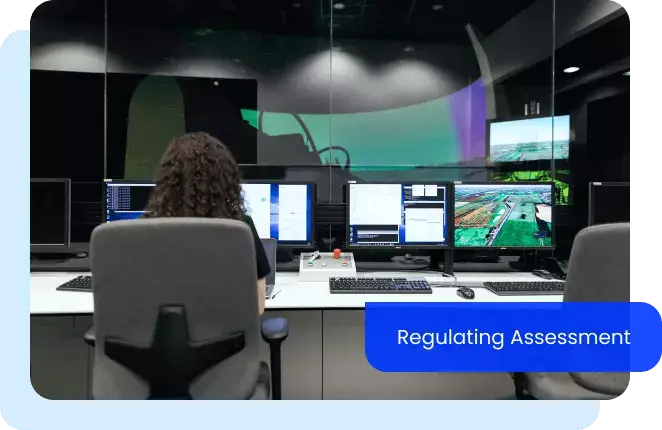 Make privacy a norm in your business processes.
Regulatory Process Implementation is a process comprised of practical implementation of privacy controls, including data mapping, legal basis for processing of data, Data Subject Access Requests (DSAR), security measures (encryption, pseudonymization, and anonymization), access management, vendor management, employee training, internal and external policies and documentation, in the organisation's processes and environment. This is the most crucial and critical step as this ensures whether an organisation is compliant or not.
We identify the regulatory requirements and implement them in your organisation through best cost efficient technical solutions
In Regulatory Process Implementation, we help organizations simplify and identify the personal and sensitive personal data stored with them. Following this, we assist them in setting up an inventory for processing activities and to comply with various principles such as purpose limitation, storage limitation, data minimization, accuracy and accountability. We also focus on international transfers and vendor (third party or cloud) risk management.
Get an extra edge over your competitors with privacy compliance.
Implementing the data protection principles and security measures for personal data in business processes will increase the consumer and investors trust in the organisation. It will provide a competitive edge to the organisation over non-compliant competitors in the market and hence will open avenues for the business, internationally. Nevertheless, organisation will be safe against the regulatory scrutiny and fines.
We will ensure thorough compliance with our multidisciplinary experts.
Regulatory Process Implementation of data protection regulations require multidisciplinary expertise. At Tsaaro, we have team of experts in the fields of infosec, penetration testing, and law. Our experts will ensure that the required policies and strategies, data management, and security measures are in place. With this, you will be fully compliant with the regulatory requirements.