Third Party Risk Assessment
Third party risk assessment examines every factor to be taken into account when outsourcing a certain good or service to a third party. An effort is made to estimate the risk involved with a third-party vendor who will be offering a good or service to your company through a third-party risk assessment. One must be aware of the hazards connected to these outsourcing choices. Each engagement with a third party that is outsourced carries significant risk. 
What is Third-Party Risk Assessment?
Many businesses contract out various operations to other parties based on their capability. One or more of these third parties might be a supplier, a vendor, a subcontractor, a contract manufacturer, a reseller, a distributor, a partner, a captive, or an affiliate.  Examining the vendor risk presented by a company's third-party contacts with service providers, vendors, suppliers and supply chain is the focus of a third party-risk assessment. It is an essential component of the bigger set of third-party risk management techniques.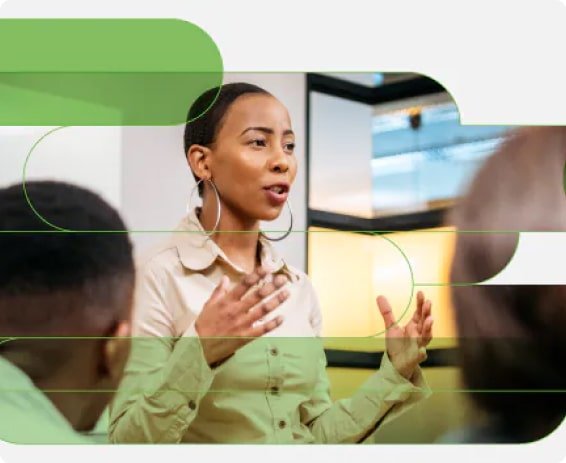 Why does your organization need Third-Party risk Assessment?
Third-party providers play a crucial role in the success of companies, especially in terms of innovation, development, and digital transformation. However, relying too much on external parties may pose risks such as security breaches, operational disruptions, regulatory measures, reputational harm, and income loss.
Hence, it is vital to properly vet third parties through regular risk assessments and monitor and evaluate the threats they pose to the organization. This allows the company to make informed risk-aware decisions and manage the risk presented by suppliers. By doing so, companies can ensure their safety, security, adaptability, and credibility when engaging with third-party providers.
What impact does third-party risk assessment have on your business?
It offers you command over a system that allows you to frequently monitor numerous parties and hazards involved.

 

It influences the extent of your evaluation while improving your capacity to anticipate and evaluate both internal and external threats associated with third-party.

 

It assists you in gathering and performing a macro-analysis of reliable data on risks concerning third-party in various evaluations which will improve any future vendor selections made by the company. 

 

It gives you the capacity to examine the effectiveness of the risk assessment parameters which identifies the caliber and dependability of your data.
Benefits of Third-Party Risk Assessment
Visibility: You probably operate with a wide range of vendors, like the majority of businesses do. Due to the amount of vendor relationships, it is simple to overlook a supplier. An objective and thorough examination of each business relationship is guaranteed by having a formal evaluation procedure set up by a third party.

 

Lowering risks: By figuring out what the precise risk is for each provider, you can maintain a benchmark across all vendors. By doing this, you may create contracts that will guarantee that all vendors abide by business standards broadly, reducing possible risks.

 

Compliance: Government rules present a big challenge for companies with improper compliance. Sanctions may result in a tarnished image with your clients and business partners in addition to serious penalties and fines. 

Leading Industry Experts.
Diverse International Clientele.
Integrated Legal & Cybersecurity Expertise
Trusted by Large Corporation.
Leading-Edge Privacy Tools.
How Tsaaro Consulting Helps You
Hiring a reliable assessment service provider is crucial for effective risk assessment and management, as a global company may suffer both financial and reputational damage from third-party concerns. Tsaaro Consulting understands the necessity of working with third parties for a company to function effectively, but also the risk of manipulation and abuse of sensitive data that comes with it.
With a dedication to Cybersecurity, Tsaaro Consulting offers risk identification, analysis, and assessment services to determine the dependability of your data. Their highly skilled team provides targeted strategies to resolve your organization's cybersecurity challenges with adaptability in their thinking.
We help you to grow your business faster & easier.