Amendments to KSA PDPL: Implementation Guidance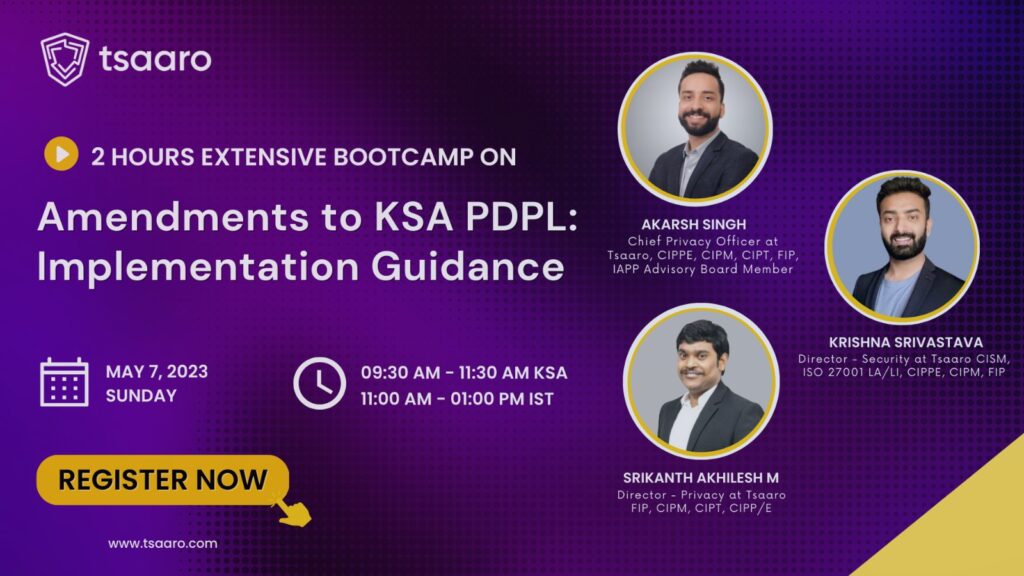 The Kingdom of Saudi Arabia's Personal Data Protection Law (PDPL) was recently amended to bring it more in line with international data protection standards. This webinar will provide a comprehensive overview of the amendments to the PDPL and offer guidance on how organizations can effectively implement the changes.
The webinar will cover key changes to the PDPL, including new data subject rights, such as the right to erasure and the right to data portability. The session will also highlight new requirements for data breach notifications and increased fines for non-compliance with the law. The speakers will provide practical advice on how organizations can prepare for and comply with these changes, including tips for conducting data protection impact assessments (DPIAs) and developing effective data protection policies and procedures.
The speakers will also discuss the implications of the PDPL amendments for different types of organizations, such as those in the healthcare or financial sectors. Attendees will have the opportunity to ask questions and engage in discussions with the experts.
By attending this webinar, participants will gain a clear understanding of the amendments to the PDPL and how they can ensure compliance with the new requirements. This session is ideal for privacy enthusiasts, data protection professionals, legal professionals, and anyone responsible for data protection within their organization.