Config Review (Network Devices)
Configure your infrastructure securely with us.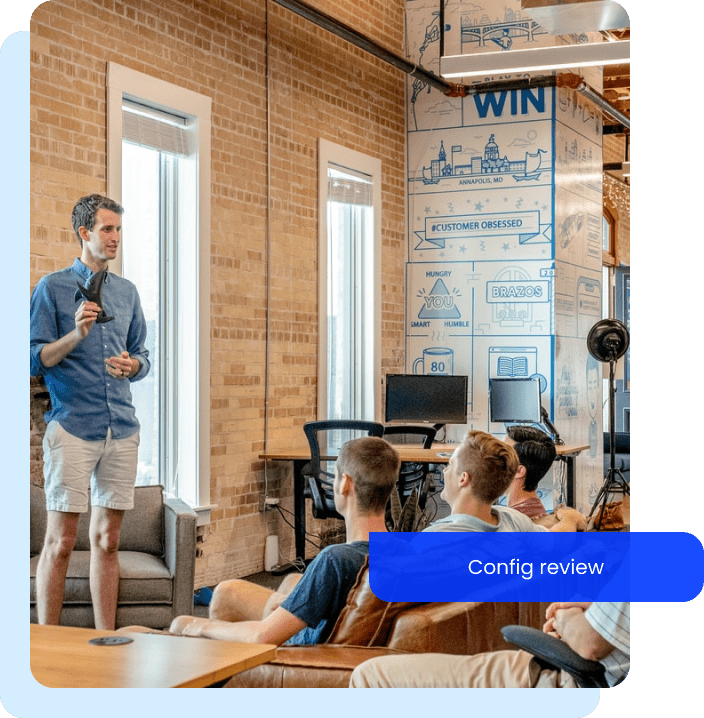 An insecurely configured network could give attackers an easy route into your organization. The fast pace of business growth and digital transformation means that it's important to ensure your organization's cybersecurity keeps up. New systems, applications, and devices can introduce security risks that could lead to an attacker gaining a foothold on your network and accessing critical data and assets. A Secure Configuration review is a detailed review and verification of configuration settings of IT infrastructure components including systems, network devices & applications to measure the security effectiveness of the IT environment. Typically, when deploying, maintaining, or enhancing computing systems/network/network security devices, the expected secure configuration settings may not be implemented or may be missed. Therefore, periodically evaluating the secure configuration of the IT environment is vital to ensure ongoing security within the organization.
Our team of security experts assists our customers by conducting a comprehensive secure configuration review of the various components within the IT environment such as Operating systems, network devices, web servers(IIS, Apache, etc.), Perimeter security devices(firewall, IPS, IDS, etc.) and many more with the assessment of access control settings, password policy, file system permission settings, System authorization/privileges, etc.
A typical approach is mentioned below:
At Tsaaro we are a team of experienced consultants certified with well-known global certifications. We provide exhaustive reports with clear action items and achievable solutions with comprehensive reviews with wide coverage including credential based scanning and non-credential-based scanning.