Understanding Data Governance In GCC Countries: An Overview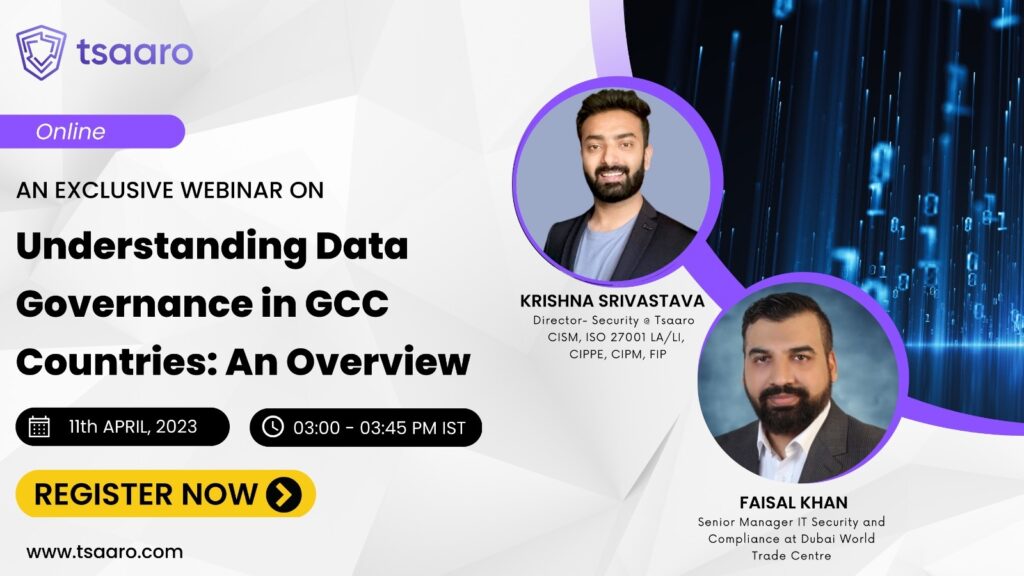 Do you want to know more about Data Control in the GCC nations?
Tsaaro is organizing an exclusive session on "Understanding Data Governance in GCC Countries." Our privacy experts will discuss in depth the current state of data governance in the area & thus giving you an enriching insight on the subject.
Tsaaro is a pioneer in Data Protection and Security & continues to provide the latest updates from the world of Privacy.
Whether you run a company, work in IT, or are just curious about Data Security and Privacy, Tsaaro is here to acquaint you with the important subjects of Privacy.
Register now & take a step towards enriching your Privacy knowledge with the Privacy experts of the industry.