Personal Data Protection Law
In this White Paper, we will enumerate and elucidate the various provisions of PDPL, the core principles of the legislation and what challenges the legislation will pose to businesses and organizations.
Data Masking in the Enterprise
This white paper, published by Tsaaro and Cloud Compliance, provides insight on the usefulness of data masking for businesses to protect their customers' data.
Vulnerability Assessment is the way toward pinpointing, registering, and positioning the vulnerabilities in the framework. After vulnerability evaluations, which are being utilized to distinguish and stock different openings inside the association's frameworks.
Privacy Information Management System
Tsaaro contributes to Privacy through this whitepaper on Privacy Information Management Systems (PIMS) a system that gives individuals more control over their personal data. PIMS allows the management of personal data in secure, local, or online storage systems. It provides guidelines to extend an already existing ISMS by adding components to support privacy, with PIMS in place users and stakeholders have the controls and procedure to protect the personal data.
China's Personal Information Protection Law
The Personal Information Protection Law(hereinafter referred to as "PIPL"), of the People's Republic of China was passed on the 20th of August, 2021, which would come into force on the 1st of November,2021.
U.S.A's Privacy Laws and its shortcomings
The World Superpower a.k.a United States
has introduced its system to keep up with
the evolving technology. However, in the
absence of a central federal level privacy
law, there are a series of different
vertically-focused privacy laws forming a
complex patchwork of laws and
regulations dealing in specific sectors and
mediums.
Privacy by Design essentially walks through the product design approach to management of individual control over personal data flow, ultimately putting it together into systems by default. To the bare eye this seems to be an 'engineering issue', while we strongly believe & suggest it to be strategy driven issue that needs to be implemented at the grass-root level even before initiating the product development.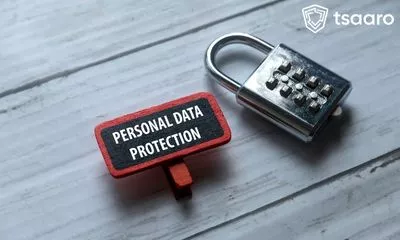 Draft Personal Data Protection Bill, 2019
This Whitepaper of Tsaaro is based on Draft Personal Data Protection Bill, 2019 (PDPB). It is an endeavor to combine the most significant provisions of the PDPB. It also reflects the present status of the PDPB in the Indian Parliament.